Exercise-2.4 Page: 24 ( Is Matter Around Us Pure )
1. Classify the following as physical or chemical changes:
Cutting of trees
Melting of butter in a pan
Rusting of almirah
Boiling of water to form steam
Passing of electric current through water and water breaking into hydrogen and oxygen gases.
Dissolving common salt in water
Making a fruit salad with raw fruits, and
Burning of paper and wood
Solution:
The following is the classification into physical and chemical change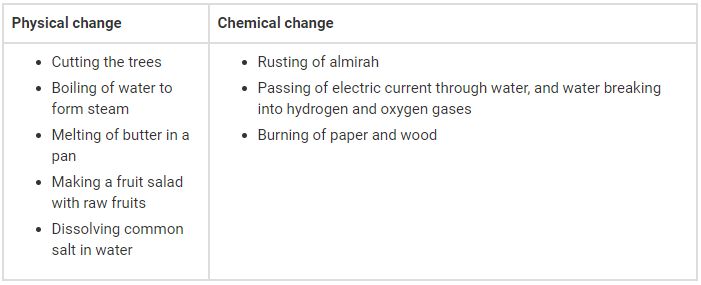 2. Try segregating the things around you as pure substances and mixtures.
Solution:
Listed below are the classifications based on pure substances and mixtures:
Aman
Er. Aman Blogger, Educator